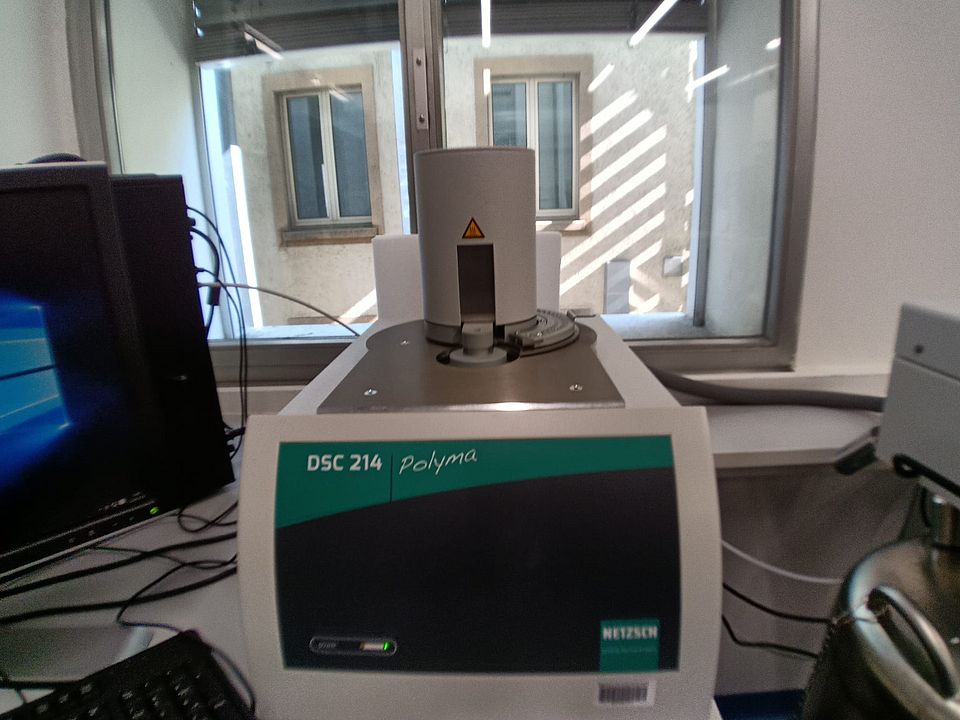 Differential scanning calorimetry
The University of Basel provides expertise and instrumentation (DSC 214 Polyma, heat up capacity up to 500K/min and cool down up to 200 K/min) for efficient thermal characterization of polymers. The device includes automated measurements and isothermal mode for kinetic studies.
---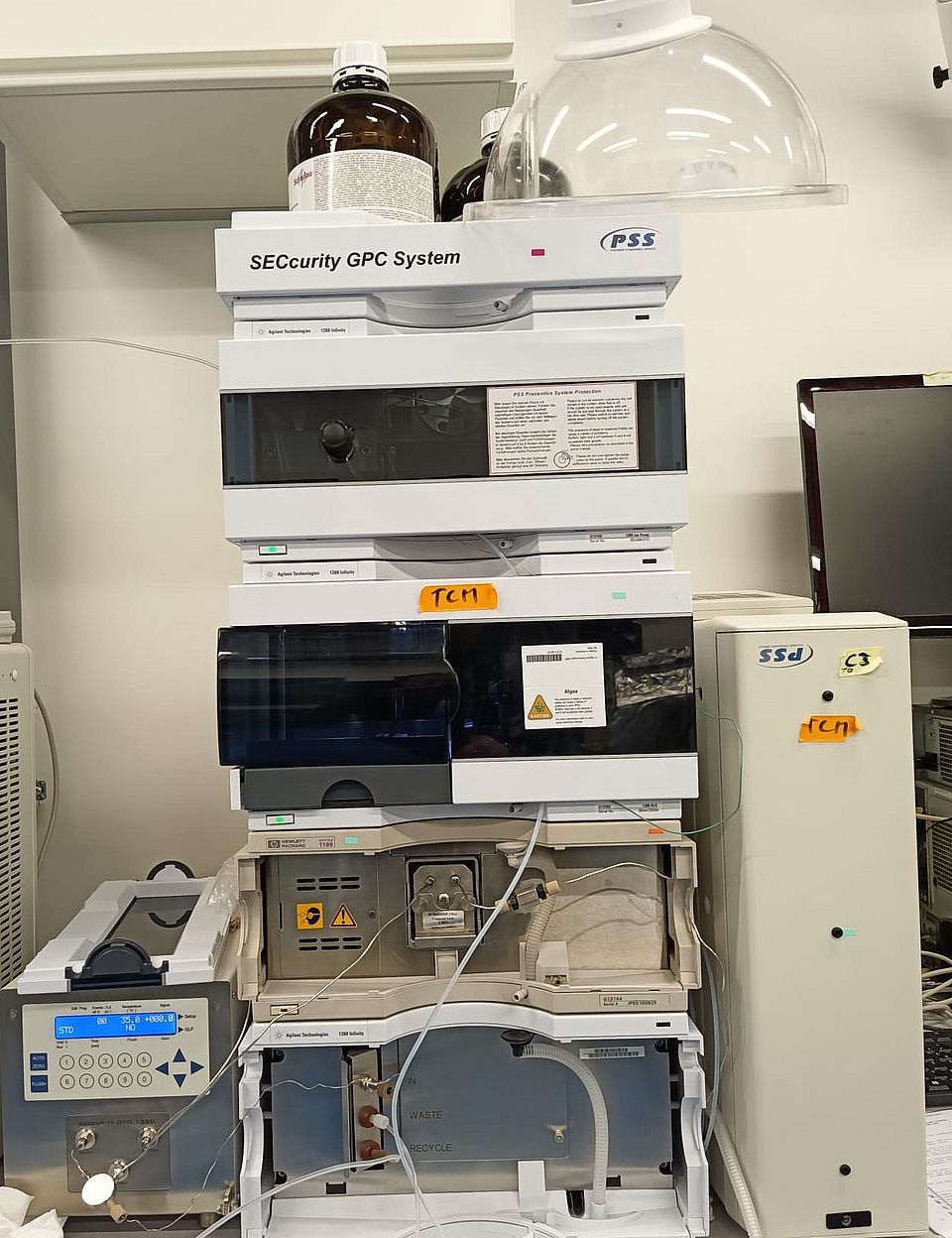 Gel permeation chromatography
This tool allows the determination of important properties of macromolecules (e.g. polymers, biopolymers, polysaccharides or proteins) such as molar mass distribution and averages through liquid column chromatographic technique.
Contact: KONG Phally DAUBIAN Davy WEHR Riccardo
---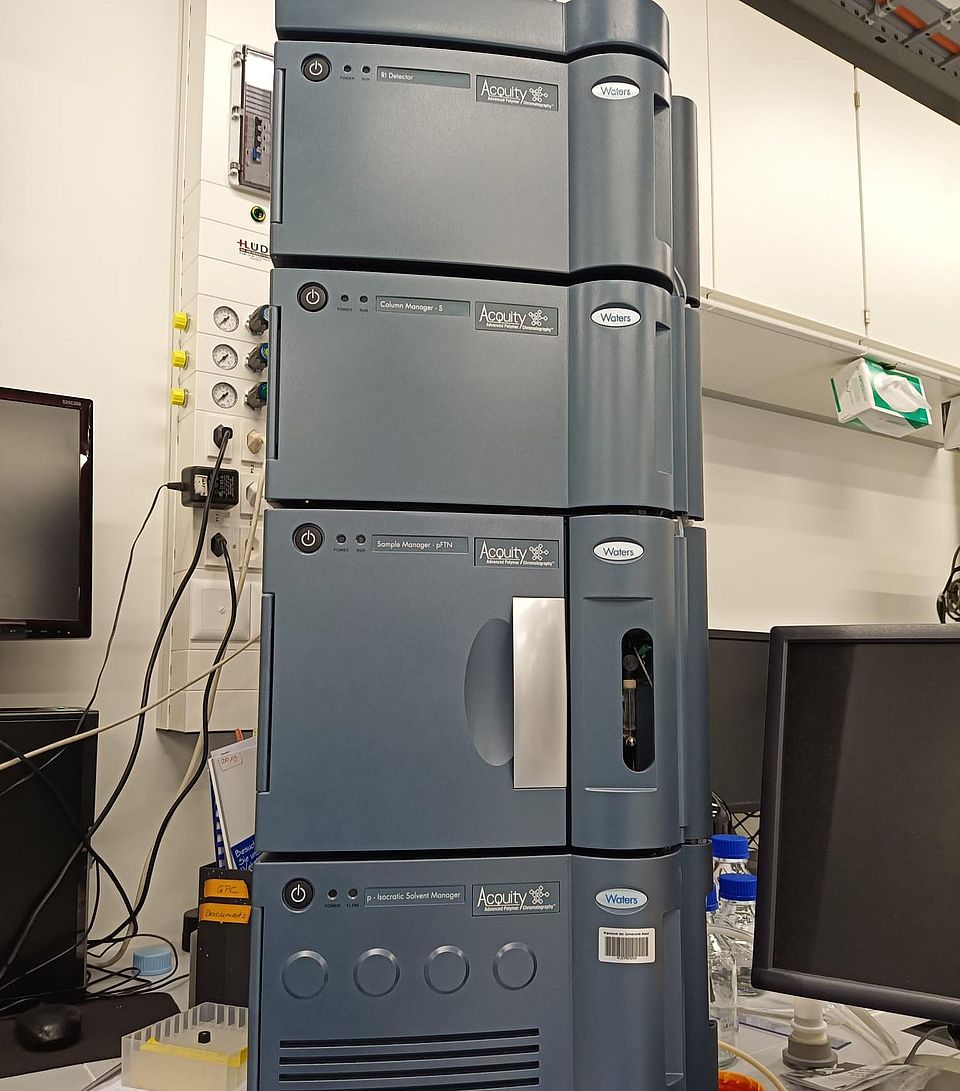 Advanced polymer chromatography
Advanced polymer chromatography allows the obtention of fast, accurate and repeatable polymer molecular weight information.
Contact: KONG Phally WEHR Riccardo
---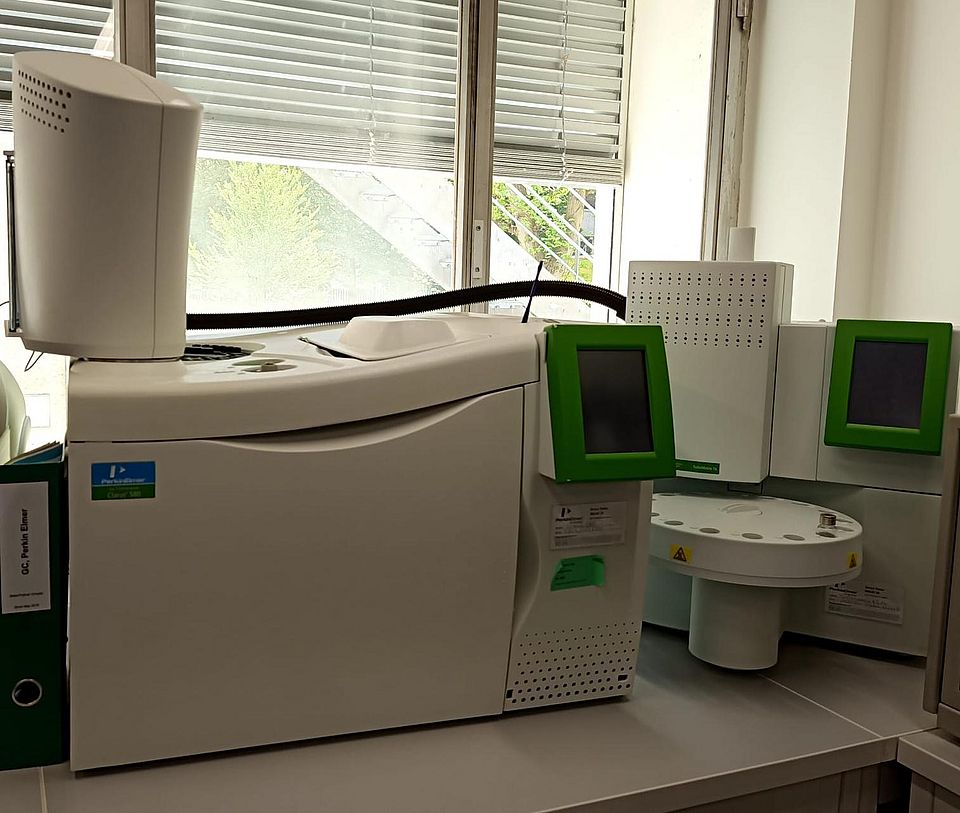 Gas chromatography
Better characterization and fewer reruns with wide range flame ionization detector (FID)
Lower reporting limits and improved inertness with high performance Capillary Injector
Higher throughput with best-in-class, fastest-heat-up and cool down conventional GC oven
More versatility with multiple, industry-leading TurboMatrix™ sample handling options
Contact: KONG Phally WEHR Riccardo
---